RICHARD C. DUELL III
Email Richard Duell III
Richard C. Duell III has been rated "AV" by Martindale-Hubbell.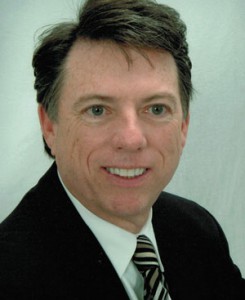 Mr. Duell focuses his practice in the field of franchise law. He consults regularly with individuals and business owners considering expansion both within the United States and Internationally through franchising. Mr. Duell helps existing Franchisors adhere to franchise relationship laws, and comply with disclosure and franchise registration and renewals throughout the United States. He represents various franchise clients from the east coast to the west coast. When franchise disagreements occur, Mr. Duell assists clients by first carefully identifying the problem and when necessary, resolves disputes through mediation, arbitration or litigation.
With 35 years of franchise law experience, Mr. Duell has been rated "AV" for 25 years by Martindale-Hubbell, the highest possible rating from this universally recognized rating source. He has authored numerous franchising articles and speaks often on franchising and distribution law. He is also the author of the newsletter Franchisor Alert® which features franchising articles and provides valuable insight for emerging and mature franchisors.
Mr. Duell is a member of the Franchise Committee of the International Bar Association and member of the Franchising Committee, Section of Anti-Trust Law of the American Bar Association. He is a member of the American Bar Association's Forum Committee on Franchising and the Subcommittee on Franchising of the Section of Corporation, Banking and Business Laws, Small Business Committee. He is licensed to practice law in Alabama and before the United States Supreme Court, the Eleventh and Fifth Circuits of the United States Court of Appeals and all United States District Courts of Alabama. Mr. Duell has promoted franchising within his home state of Alabama, co-founding the Alabama Franchise Alliance in 2010 to help further franchising in Alabama. He has also served the Birmingham Bar Association as Chairman of the Fee Arbitration Committee and the Economics of Law Committee and as a member of the Unauthorized Practice of Law Committee, Civil Court Procedure Committee, Budget Committee, Lawyer Advertising and Solicitation Committee, Alternate Dispute Resolution Committee and Special Assignments Committee.
Richard Clinton Duell III received his Doctor of Jurisprudence at Samford University's Cumberland School of Law and his undergraduate degree in Business Administration from Auburn University.  He was selected to be on the panel for the International Franchise Association (IFA) Expo in Washington, D.C, speaking on Multi-Unit and Multi-Concept Franchising, sponsored by Franchise Times. He has been voted as one of Birmingham's top attorneys for numerous years, selected by his peers for recognition as Best Attorneys in Alabama, Best Lawyers in America, Best Law Firms by U.S. News and World Report and was chosen for the Honors Division of the Worldwide Registry (Franchise Law).